UMI 2010
Toward the Sustainable Development of Marine Minerals: Geological, Technological, and Economic Aspects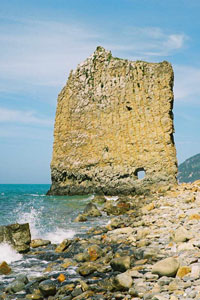 The 39th Annual Conference
of the Underwater Mining Institute
October 4–9, 2010
Yuzhmorgeologiya, Gelendzhik, Russia
October 4 (Monday): Registration Reception (evening)
October 5–6 (Tuesday–Wednesday): Technical Sessions and Banquet
October 7–9 (Thursday–Saturday): Field Tour (3 full days)
Technical Program Chair: Dr. Charles L. Morgan
Technical Program Co-chairs and Hosts: Dr. Valeriy Yubko, State Scientific Centre Yuzhmorgeologiya
and Dr. Georgy Cherkashov, VNIIOkeangeologia
Final UMI 2010 Program (6.7MB PDF, dated Tue 28 Sep 2010) available to download.
Online program of presentations now available.
Russia's newest airport, in Gelendzhik, is now open. Please check with your travel agent for flights to the UMI that can take you directly to Gelendzhik.
Note: July 31 is the deadline for visa applications; please contact Elena Matveenko.
Sponsors
International Seabed Authority
International Marine Minerals Society
Hawai'i Undersea Research Laboratory, University of Hawai'i
Marine Technology Society
UMI 2010 Call for Presentations
The Underwater Mining Institute is seeking presentations focused on the following topics:
Ferromanganese Deposits
Marine Massive Sulfide Deposits
Advanced Technologies
Economic Challenges
Other Relevant Topics of Timely Interest
Due to recent terrible economic conditions, IMMS had to cancel the 2009 UMI, originally scheduled to be held in Gelendzhik, Russia, this September. This current worldwide recession has greatly impeded the commercial development of new mines, both on land and on the seabed. However, during this period of adversity and in anticipation of much better conditions in the near future, significant activity in marine minerals research, exploration, and technology development is being supported by several private and government sponsored organizations. The 2010 UMI will provide an excellent venue for discussions of the progress made in these efforts and the plans for how marine miners intend to provide a greatly increasing share of minerals supplies as the demands recover from this historic downturn. The UMI provides perhaps the most appropriate setting to discuss these issues. The Institute has an established reputation for fostering multidisciplinary debate on complex topics related to seabed development. Also, the Institute's primary sponsor, the International Marine Minerals Society, owes no allegiance to any particular commercial, academic, or government body and thus serves as an independent voice on marine minerals issues.
The 2010 UMI will be hosted by one of Russia's premier oceanographic institutions, Yuzhmorgeologiya, at their home facilities in the Black Sea port city of Gelendzhik, Russia has long been and will continue to be a pioneer both in the development of mineral resources and the support of state of the art scientific research. YMG has generously offered to provide the facilities, logistical support, and technical expertise that will ensure the success of this conference.
[ Top of this page ]
Submission Instructions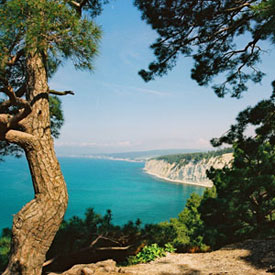 Email a WORD or text file containing the following information to the Conference Coordinator. The deadline for submissions is May 31, 2010. The selection of presentations and notification of authors will be completed by the end of June 2010.
Title of Presentation
Author(s) Name, Title, Affiliation, Mailing and Contact Information
Abstract: Any length, not to exceed 10 pages, including figures and tables
Biographical Sketch of Principal Author and Speaker: ½-page narrative and portrait photo of each
A list of keywords
Preference for an oral (~25 minutes) or poster presentation
A statement providing your permission, or not, to archive the abstract (PDF) with OneMine.org (digital library for minerals and mining) at the conclusion of the UMI.
For commercial exhibits, please contact the Conference Coordinator for information.
Submit Abstract by email.
Conference Contact Information
Technical Program Chair
Dr. Charles L. Morgan
Email: cmorgan@psi-hi.com
Technical Program Co-Chair and Host
Dr. Valeriy Yubko
Deputy Director General
State Scientific Centre Yuzhmorgeologiya
(State Scientific Center of the Russian Federation Federal State Unitary Geological Enterprise, Southern Scientific & Production Association for Marine Geological Operations)
Gelendzhik, Russia
Dr. Georgy Cherkashov
Deputy Director
VNIIOkeangeologia

(Institute for Geology and Mineral Resources of the Ocean)
St. Petersburg, Russia
Conference Coordinator
Ms. Karynne Morgan
University of Hawai'i
1000 Pope Road, MSB 303
Honolulu HI 96822
Tel: +1 808.956.6036
Fax: + 1 808.956.9772
E-mail: karynnem@hawaii.edu

[ Top of this page ]